Sequel to the videos of our distribution of relief materials, we got more donations from the following sources:...
The altitude you reach in life is determined by the responsibilities your are able to effectively discharge. You...
The more you use your mind positively, the more your mind works for you. The more you serve...
We drove through flood water to Okwagbe secondary school. We were managing the road with canoes ferrying passengers...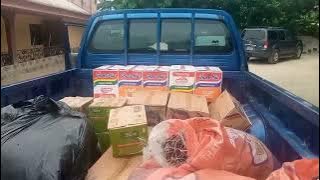 Salimo Wits Foundation from from Lagos sent in these relief materials. As at Sunday, the 23rd of October,...
Happy Father's Day I'd like to express my gratitude to all fathers. I'd like to say a prayer...
If we consider Nigeria to be a company, Nigeria PLC., would you employ those people you are defending...
The Owo attack is not the first in recent memory, but it is a significant warning sign because...
I was reliably informed that 80% of all health workers in Germany are employed by two Christian charities....